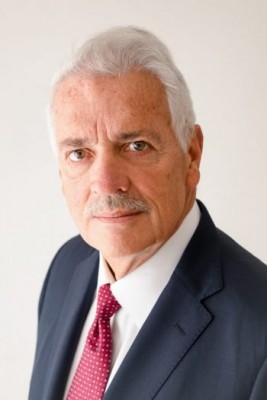 Warren Terrace
Executive Vice President
(248) 352-5000
wterrace@firstcommercial.net

Warren Terrace is the Executive Vice President of First Commercial Realty & Development Company, Inc., co-founding the company with William Watch in 1988.  He heads First Commercial's brokerage group and is actively involved with the management, leasing, sale and development of commercial retail properties.
In his over 40 years of real estate experience -specializing in retail tenant representation and urban retail development- Warren has earned a vast wealth of knowledge and strong brokerage skills, and his ability to evaluate property lease requirements and implement successful marketing strategies and programs has enhanced the value of First Commercial's numerous projects throughout Michigan and Ohio. He has built vital, long-lasting tenant/landlord relationships and has represented a number of large corporate clients including Aetna Life Insurance Company, Midland Mutual Insurance Company, Regency Equities, Monroe Bank & Trust; and a multitude of national retailers including Best Buy, Hobby Lobby, Bed Bath & Beyond, Dental Dreams and many others.
Warren's involvement in the Retail Brokers Network links the company with real estate leasing professionals throughout the country.  He is a member of the International Council of Shopping Centers (ICSC), member and former Co-Chairman of the Michigan Public-Private Partnership Program, and a member of the ICSC State Board. He graduated from Eastern Michigan University with a Bachelor of Business Administration in Marketing and Management in 1976.
He is an active member of Our Lady of Good Council Catholic Church, and chaired the Steering Committee to develop a new church and social hall at Beck and M-14 in Plymouth, Michigan, where he resides with his wife Julie. Warren and Julie have been married for over 35 years and have three adult children: Matt, Shannon and Melissa.